No more writing down passwords – and this beats saving passwords to your browser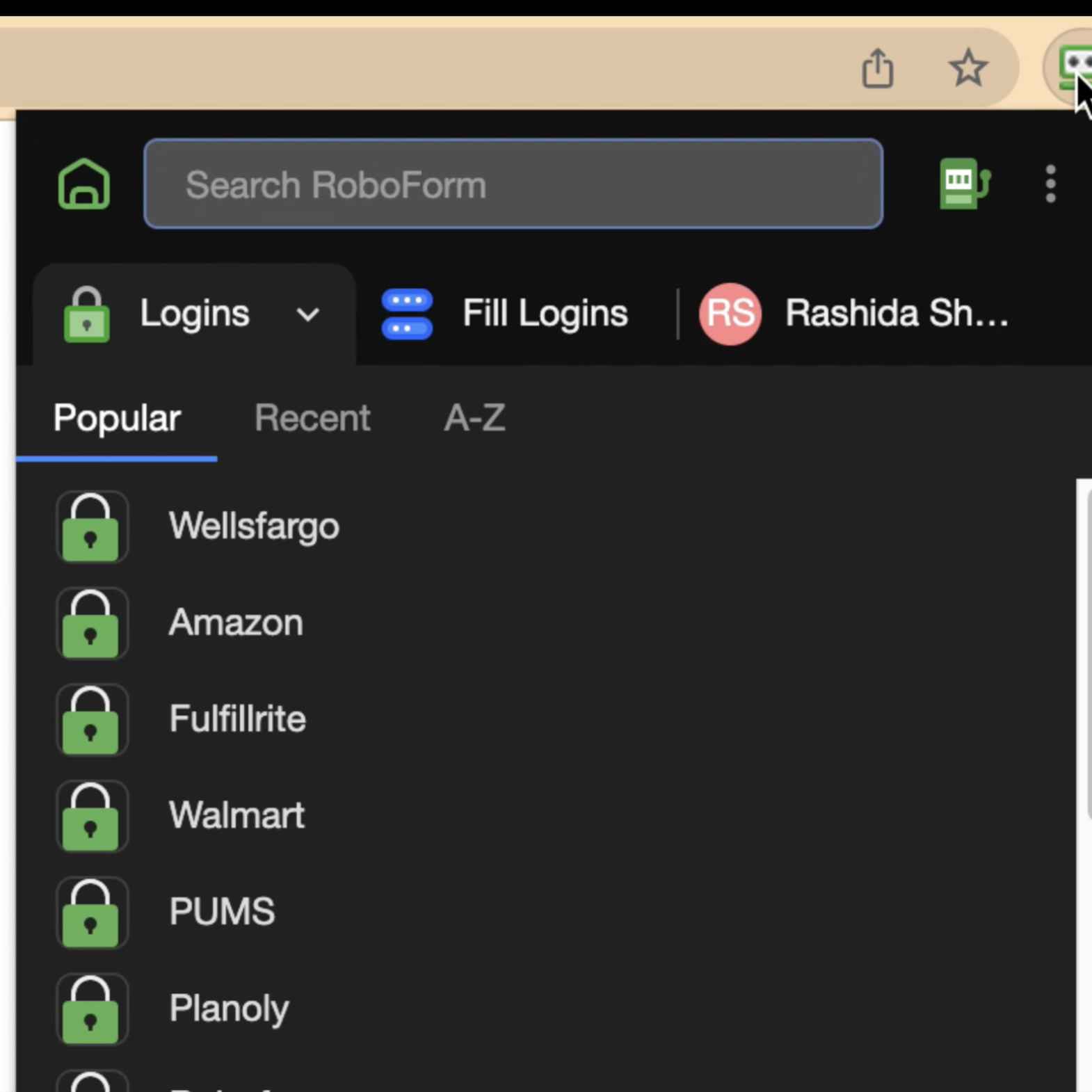 Type in your password only once. Then, without retyping it, you can login from all of your devices. It stores the passwords securely.
Also, instead of coming up with passwords, you can let RoboForm generate secure ones for you. After your pasword is saved, login with a single click. It's third most popular feature is probably its automatic form completion. It completes long online checkout forms for you.
RoboForm works across all major browsers and devices (from iPhone to Android devices to your computer). Because of this, you only need to save your passwords or addresses to one device, then it's accessible for you on all devices.
This is the lowest priced password saver we found, and it has been all over the media. The New York Times says "it knows all your passwords" and The Wall Street Journal says it's an "innovative, lean, useful product."
It is better than using a browser's default password system. It allows you to create bookmarks and safenotes, works with private/incognito mode, allows you to securely share items or folders, give emergency access to a trusted contact, provides best in class form filing, and support via chat, phone, or email 24/7.
The tool will automatically save your passwords. It can also be done manually or an import from your browser, a spreadsheet, or other password management systems. As you log into your accounts, RoboForm saves these passwords automatically.
Select how many people in your family would likely use the tool, and see instant pricing on the next page. It's currently 50% off.
1 How many people in your family would use this password tool?